The 2023 ESL R1: Racing Released Championship kicked off in style this season, with 12 teams and 48 drivers battling it out to finish on top. For racers and from racers, ESL R1 was born after ESL and RENNSPORT joined forces to give competitors a virtual racing experience they've never seen before.
There are 12 teams on the grid: Apex Racing Team, BMW M, Faze Clan, Furia, G2 Esports, Heroic, Mercedes-AMG, Mouz, Porsche Coanda, R8G Esports, Team Redline and Williams. Each outfit competes with one of the following cars: either Audi, BMW, Mercedes or Porsche.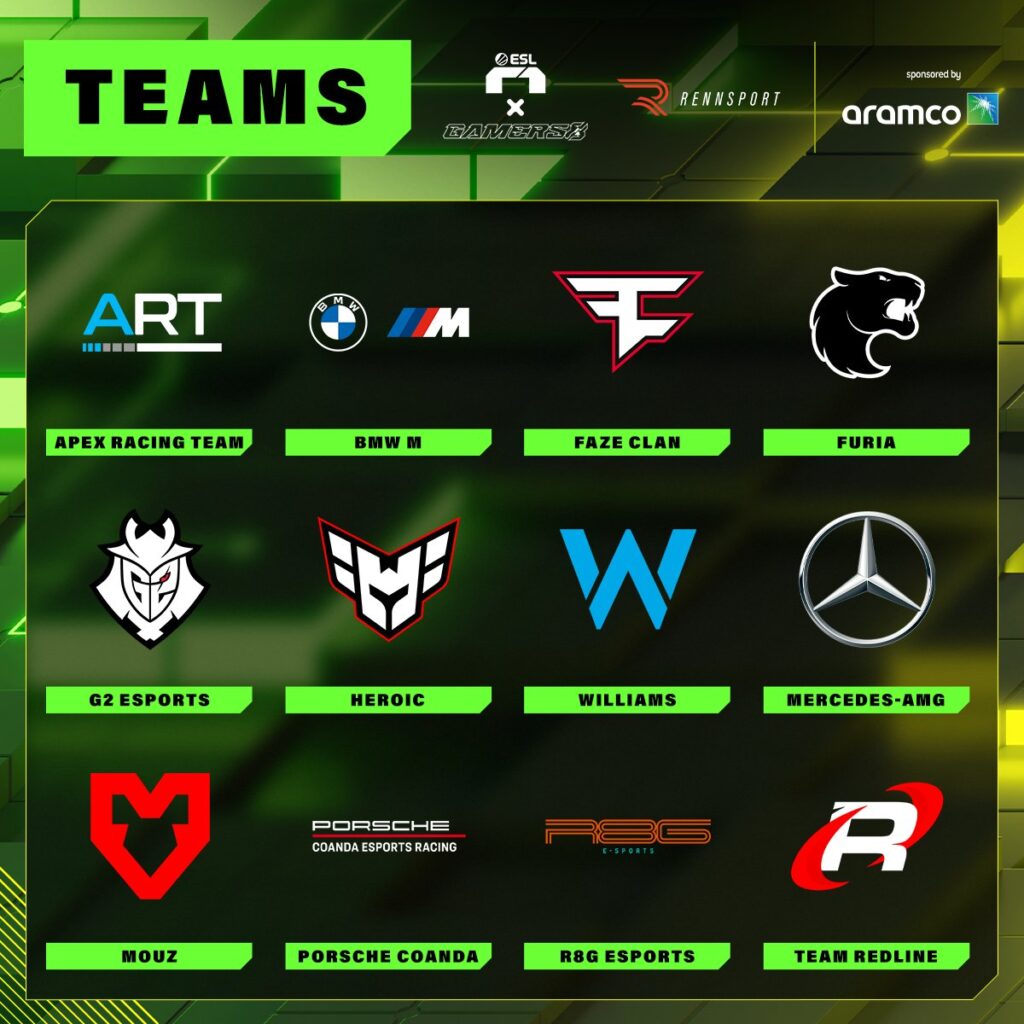 With four drivers competing per team, a total of 48 drivers will battle it out across the two seasons per calendar, both of which culminate with a live, final event, where competitors have the chance of winning from the total prize pool of €500,000.
A regular season consists of eight rounds. Each round hosts seven races, four quarter-finals, two semi-finals and a final. A qualifying session is held to determine the starting grid prior to each race. Each season, the top-24 drivers will advance to the ESL R1 Major, where they will battle to become the ESL R1 Champion across two days; Major Day 1 and Major Day 2.
The first season of the 2023 championship launched at the IEM Expo in Katowice, Poland, hosting rounds one and two of the Spring Season. Since the event, rounds three to eight have been held online. The ESL R1 2023 Spring Major is set to be held at the RENNSPORT Summit in Munich between June 3-4.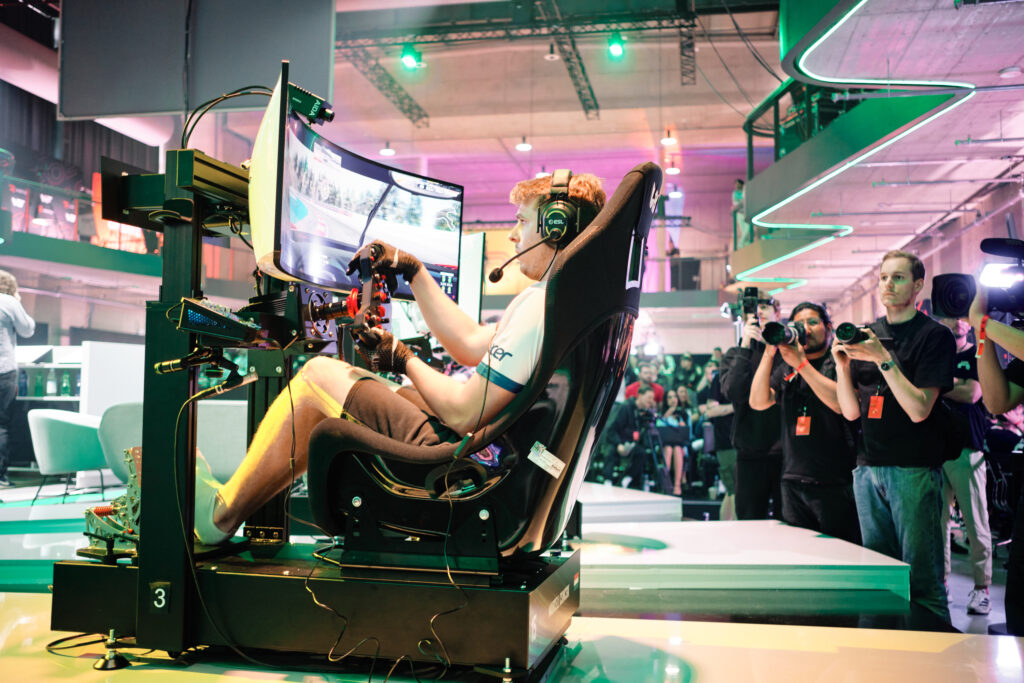 Grid Finder's Tom and Chris sat down with Morris Hebecker, the founder of RENNSPORT, for the Sim Sundays Podcast.
RENNSPORT is the racing game used for the ESL R1 Championship, and even before the game was launched, a partnership between the two was already forged.
Morris and the team worked hard to ensure that RENNSPORT was ready to be raced, and launched, on ESL R1 at the first event of the season in February.
"We were super close with ESL from the beginning," Morris says. "We set up a part of the team to just focus on creating the sporting game for ESL R1 ahead of the February event.
"We had 48 drivers there, we had broadcast there, we had ESL R1 there… the pressure was really high."
The first few rounds of the ESL R1 tournament saw people heading to Twitch and YouTube to see how RENNSPORT works, how it's raced and how people can race together using different modes.
"When creating a great esport, you always need a platform or a game which is also successful," Morris says. "RENNSPORT has to deliver and has to be a successful platform and game over the next few years.
"We have a lot of great ideas."
To hear more about how RENNSPORT was founded, listen to the full Sim Sundays Podcast episode here: https://www.youtube.com/watch?v=kqH9RFCfOWU&t=10s
Keep updated with the ESL R1 tournament by checking out their YouTube channel: https://www.youtube.com/@esl_r1