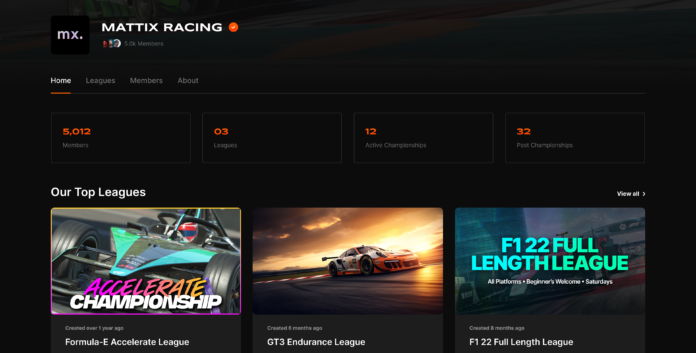 Hello Everyone, and welcome to Version 3.2.0 of Grid Finder!
Here are some of the new features you can look forward to seeing on Grid Finder…
New Games:
Drivers can now easily see the communities they are part of.
Discover recommended leagues and communities for more personalised racing suggestions.
Introducing the new race calendar to view upcoming race events at a glance.
Registration for upcoming races has been streamlined for a smoother experience.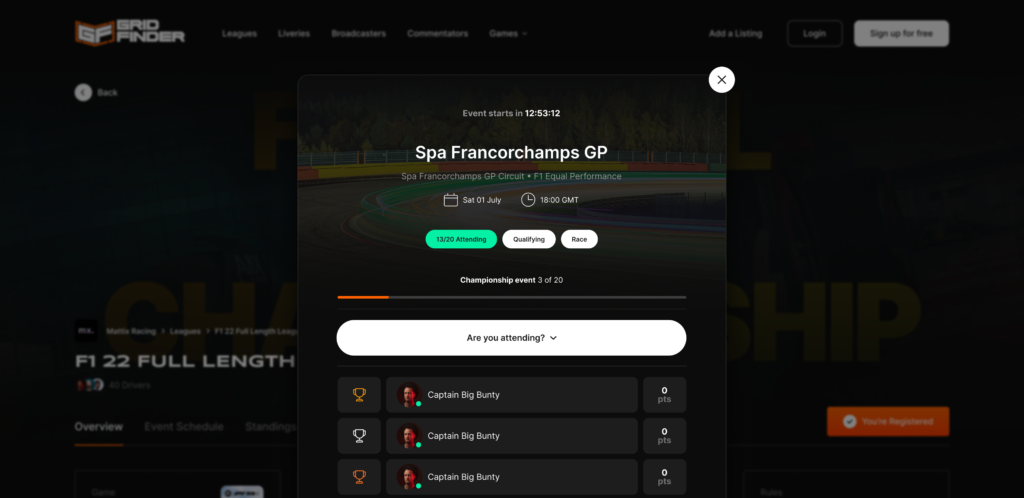 Community Areas Overhaul:
We've worked hard to optimise and improve every community's area on Grid Finder.
Overhauled community, league, championship, and event pages for improved clarity, ease of navigation and increased driver engagement.
The new design is a lot more user-friendly, enhancing the overall experience for drivers and league managers alike.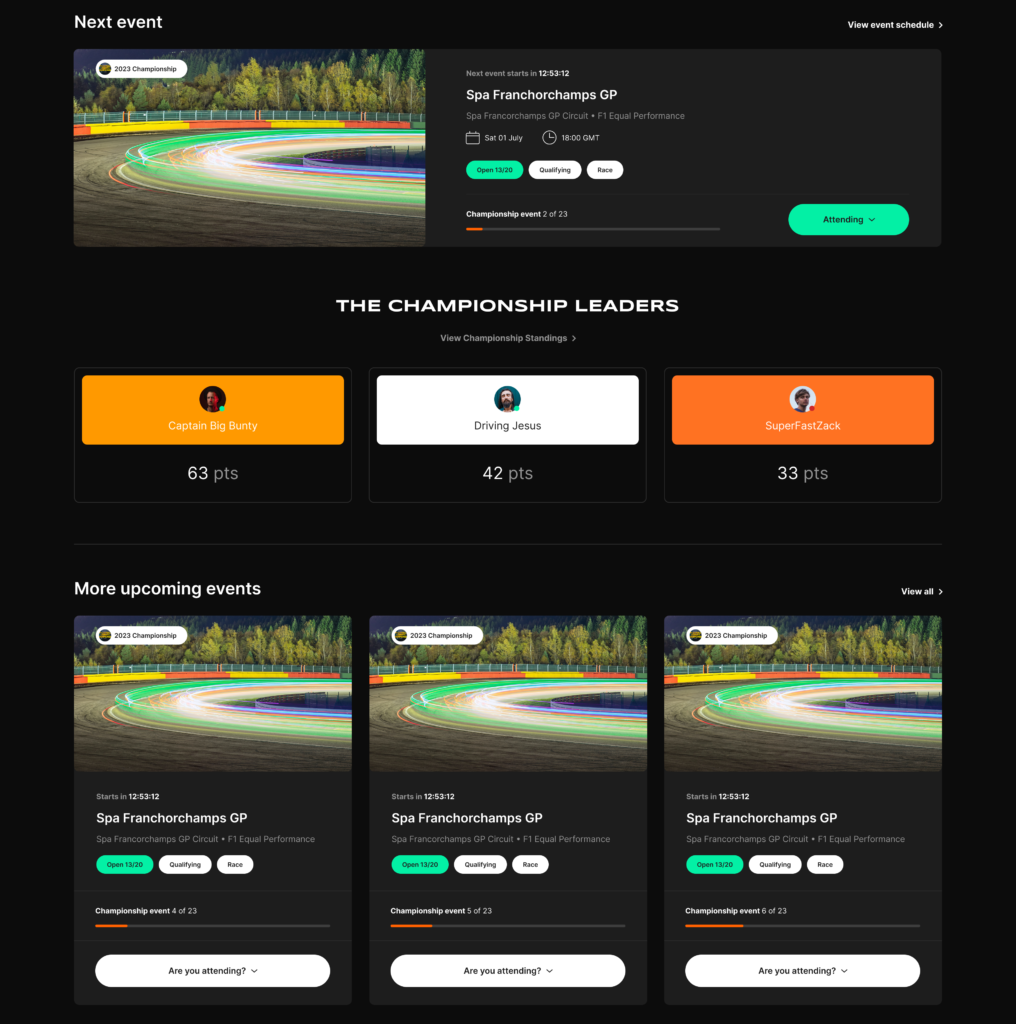 Quality of Life Improvements:
Enhanced League preview cards that now show race days from events organised by the league.
Introducing new event popups for effortless event registration and result viewing.
Track images are now available for all tracks and displayed in events featuring a selected track.
Improved mobile and Windows usability for card carousels, ensuring a smooth experience across platforms.
League managers now have the ability to permanently delete communities, leagues, championships, and events, reducing clutter and simplifying management.
These updates aim to enhance your Grid Finder experience, making it easier and more enjoyable for drivers and league managers alike. We hope you enjoy these improvements and have a thrilling racing season! As always we welcome feedback, both positive and negative, through our discord server.