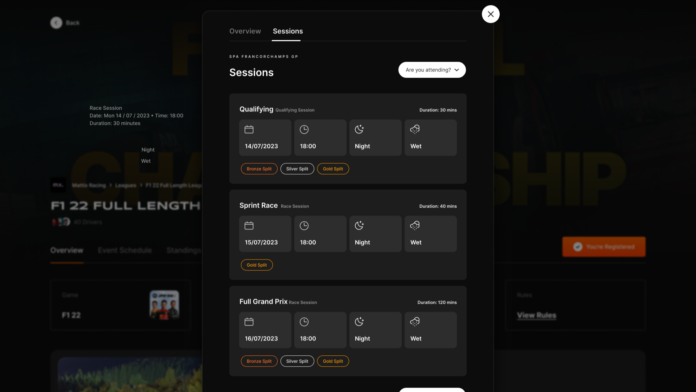 Another huge update to the league manager on Grid Finder!
This time we've built a whole new split management system (F1 league managers would know this as a Tier management system!). This allows you to drag and drop drivers between splits/tiers before your season starts and mid-season, with results being carried over.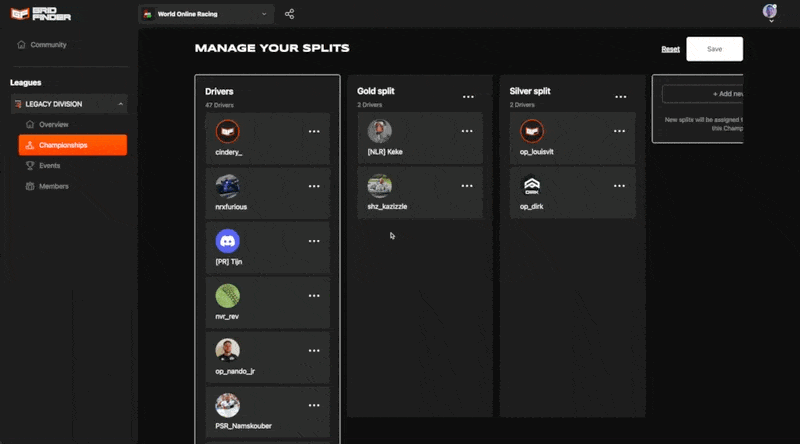 You can now import results directly into your event pages in the League Manager from ACC, AC & rFactor2 on PC, and there's plenty more on the way… (console players… keep an eye out!)
We've totally overhauled the event creation system, splitting events into an unlimited number of custom sessions. For example you could now have a practice session followed by a qualifying session, followed by a sprint race, followed by another qualifying, followed by a reverse grid… or whatever you like! You could do 10 short races back to back if you wanted, all under the one "event".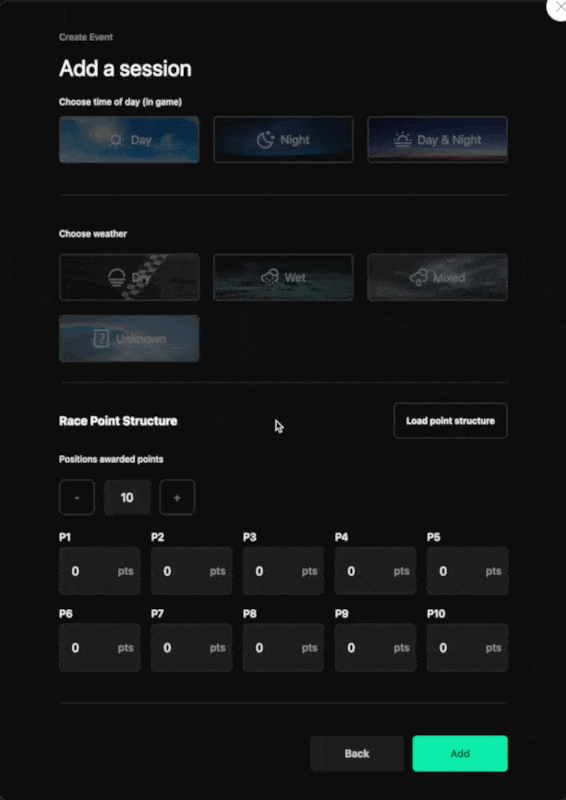 We've been working on our database and underlying infrastructure ahead of some very cool integrations (that's all we're saying for now!) coming later this year. This has led to a huge improvement in our site speed and with a coming overhaul of our own API, this will get even faster.
MORE NEW FEATURES:
Results for every session (i.e. practice and quali sessions now have a results page and can be assigned points)
Refinement of event creation wizard
Championship split/tier tool. Create a single championship and decide how many splits to assign to it (don't worry, you can set custom timings and race formats to each split if you want to!)
Event Settings page overhaul
Weather & time of day added to event info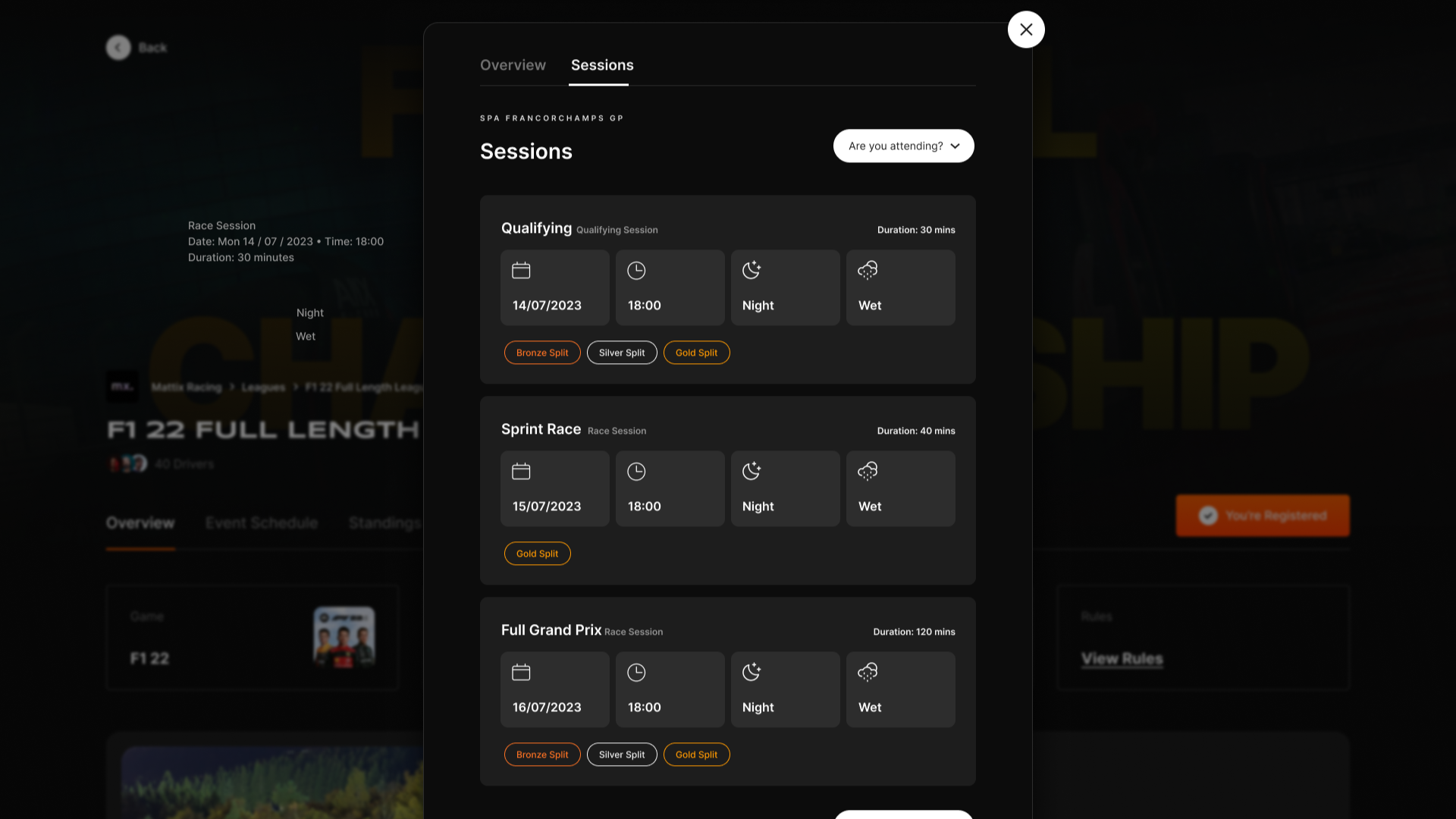 Game Support Added
Bug Fixes & Minor Changes
Fixed not being able to select sessions on event editing
Deleting sessions, events, championships, leagues, communities now works in all states
Fixed date times not displaying correctly in some areas
Fixed championship leader not being displayed in some areas
Fixed team standings option showing when championship doesn't use teams
Fixed event counts across the league manager
Fixed points displaying incorrectly during saving
Fixed links within championship frontend
Fixed missing data within community pages on the frontend
🙏 Thank you to all of our community members for helping us squash all these bugs!
We're working on something big for Expo, so we'll be back with some more updates in November!