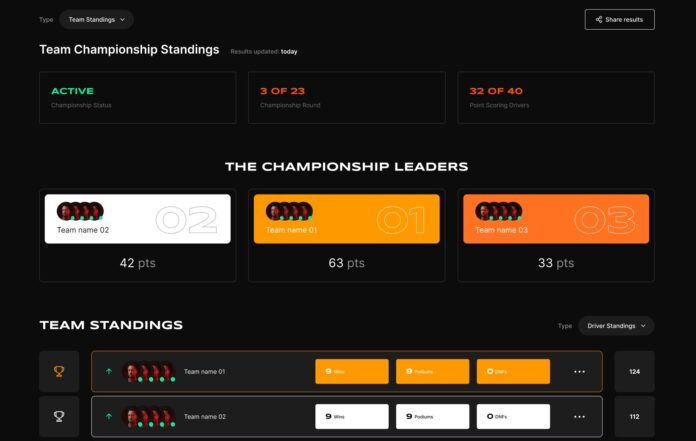 Another 2 weeks, another release!
And, excitingly we're moving fast towards a really big release that may be out even sooner than 2 weeks… 👀
Team Standings
This time though, it's Team Standings that claims top spot on our release headline. You can now earn points as a team of as many drivers as you like (10 v 10 if you really want?!) and see Team Standings next to Driver Standings. 👇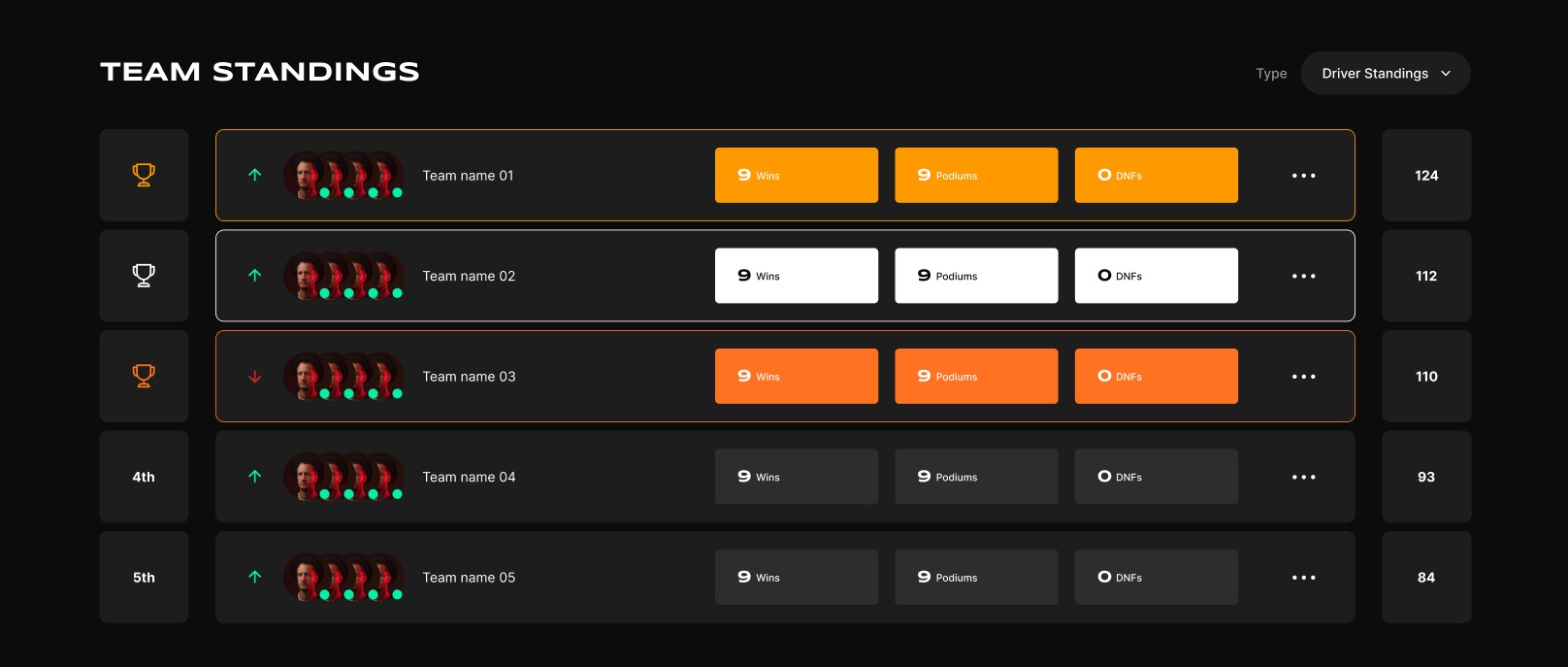 League Text Search
After many (many) requests, we've now added text search to the fabled home page of Grid Finder. Looking for a particular league that you know and love? Just type it into the new text search and voilá! 👇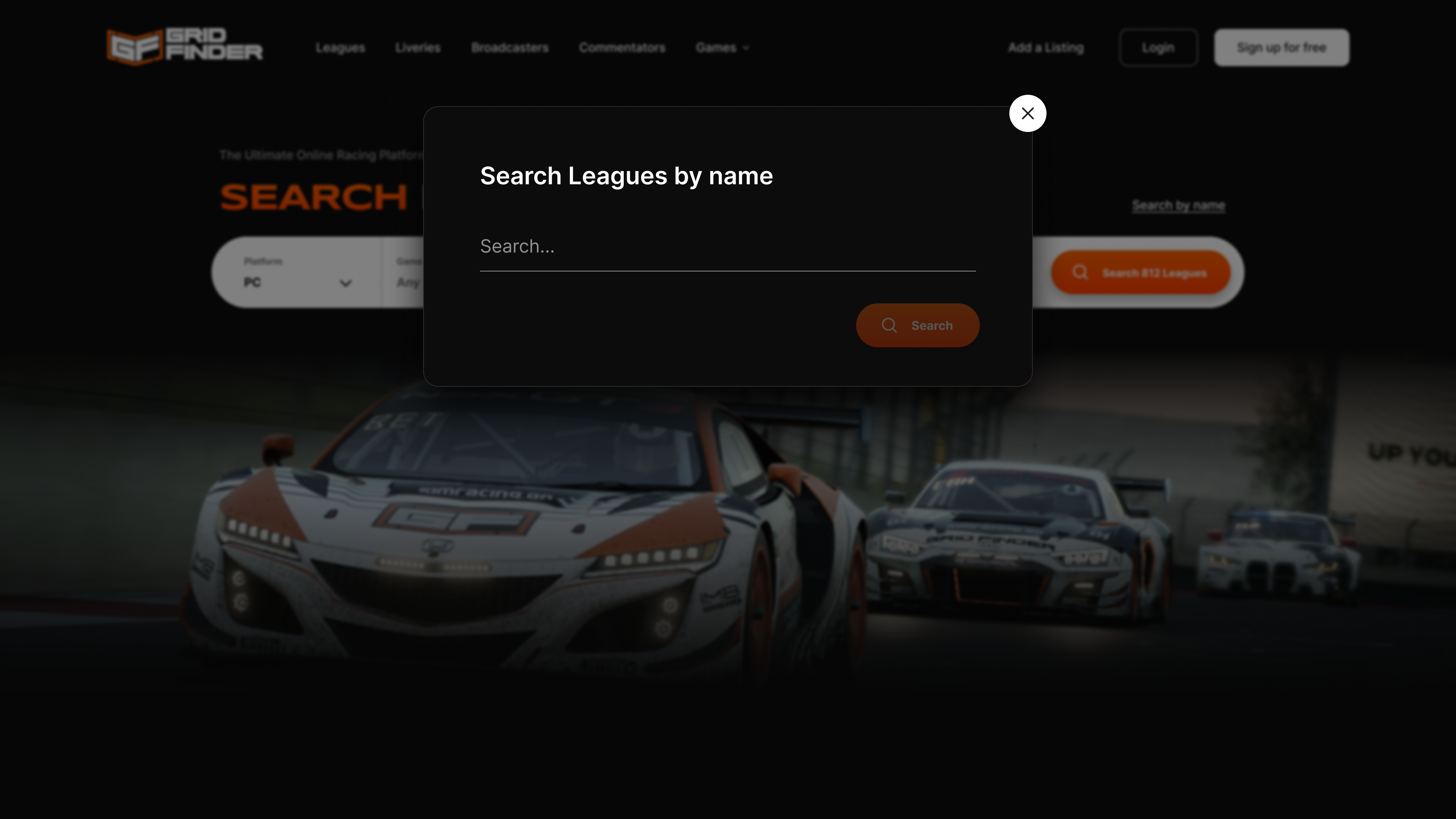 Session Points
You can now assign points to any session! Want to run practice, quali, sprint race, then feature race… then reverse grid?! Then you can, all will sit under a single event and you can assign points to each of those separately. Points for quali? Sure. Points for Sprint races? Yup. Points for practice? Ummm, if you want to? 👇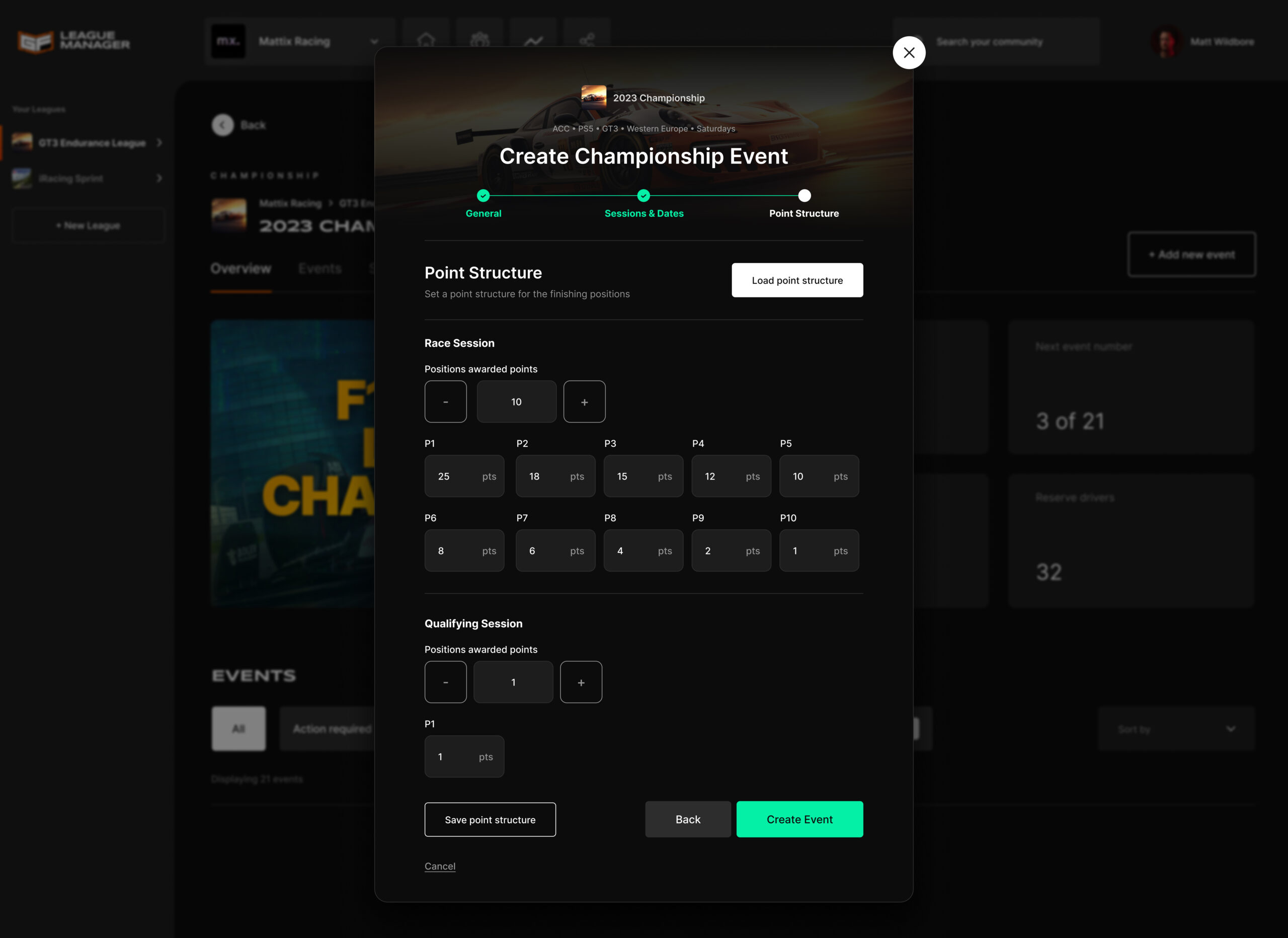 Save Drafts before Publishing Final Results
So, Monza turn 1 was a shambles and you've got 37 incident reports to review before you publish your final results… no problem. Now you can save your results as a working draft whilst you finalise your stewarding decisions. Then, once the penalties have been applied hit publish and the drivers can see the official results and updated standings! 👇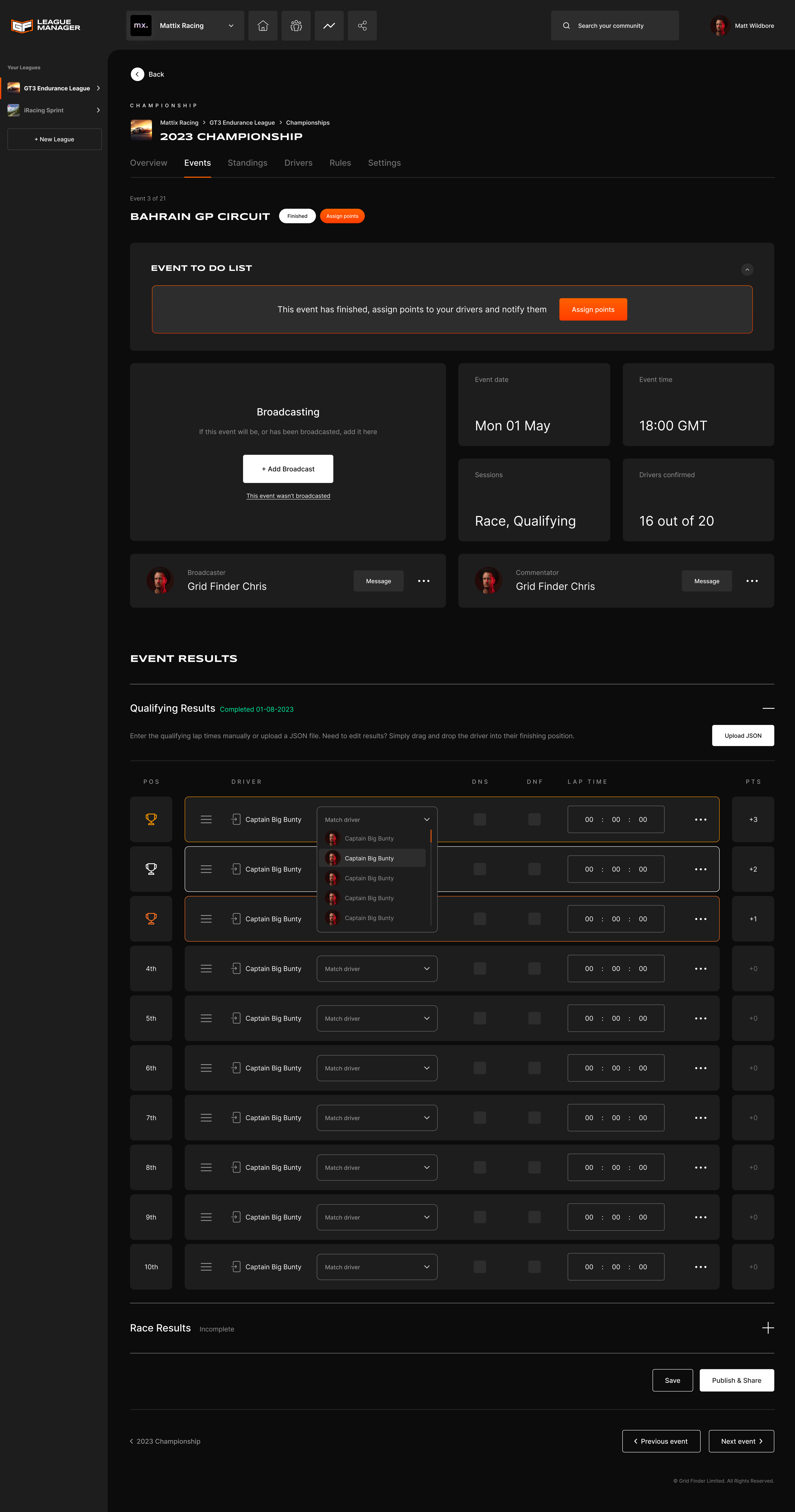 Steam and Timing Preps
You can now manually add timings to all race results. This is a preparatory step for our next release. Users can now also connect their steam account. This is also a preparator step for future releases… I'll just keep you all guessing!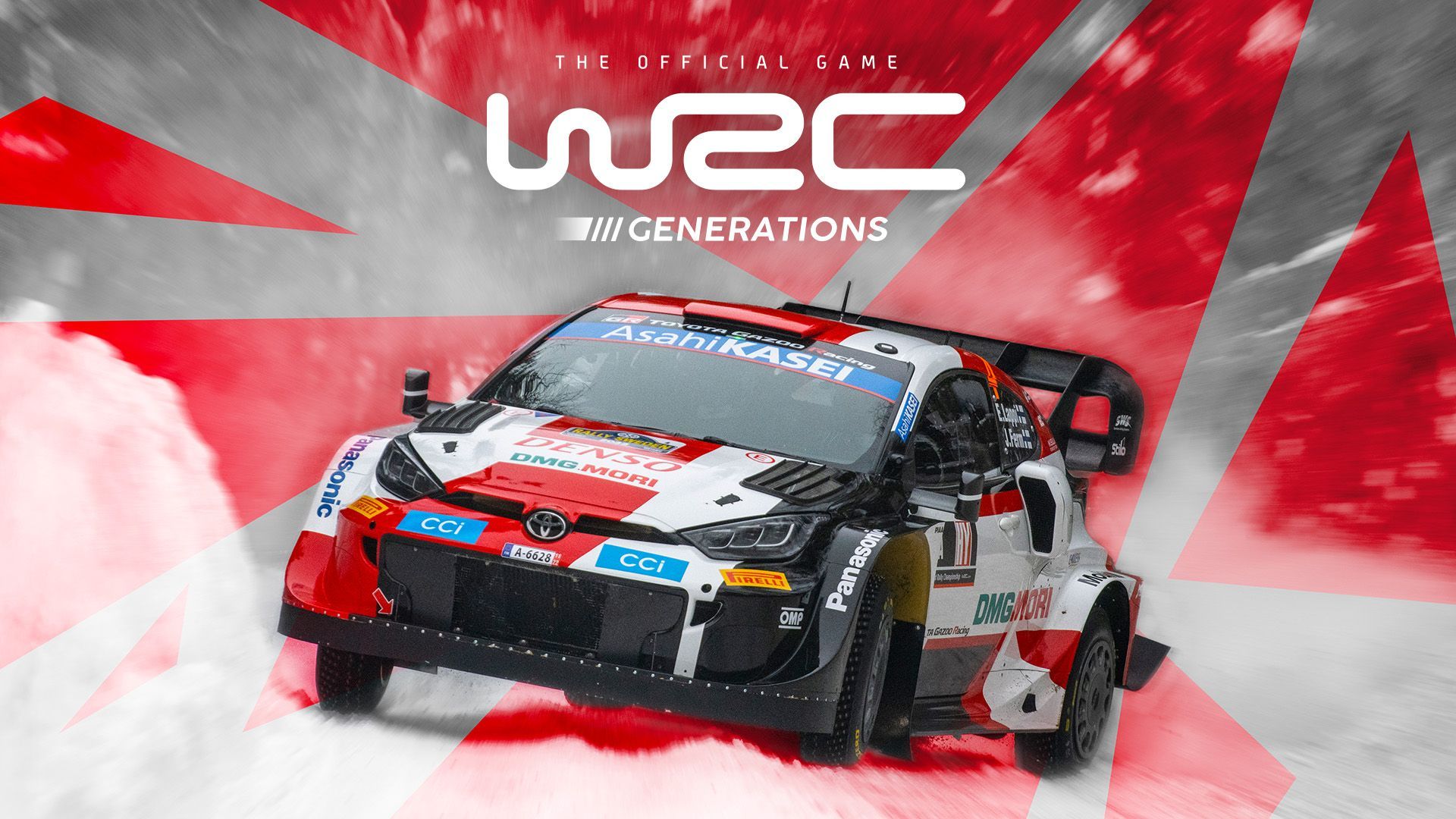 New games added:
Features:
Championships can now have teams with team points and standings
Leagues can be searched for by text input
Sorting of leagues in search results has been improved
Link your Grid Finder profile with steam (other platforms coming soon)
Improved DNF/DNS/points adjustments UX
All sessions can now have point structures e.g qualifying points
Results can now be saved for later before publishing
Times can now be inputted for results
That's it for now, see you very soon!
p.s. if you didn't catch it, check out our latest episode of Sim Sundays with Super GT!