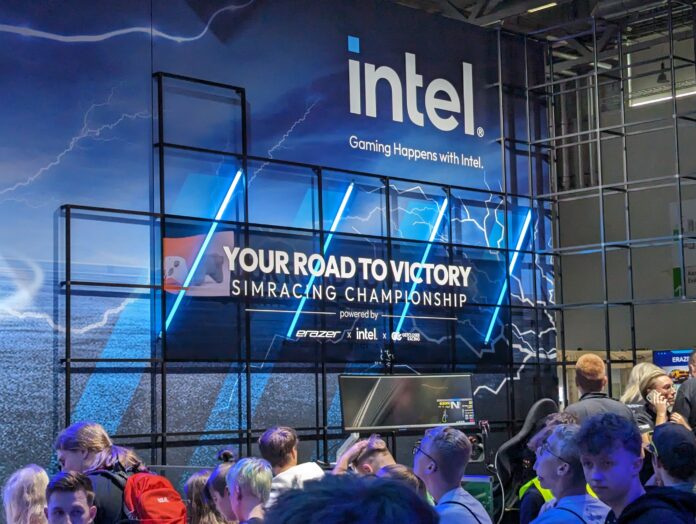 My first time at Gamescom was an eye-opener. The scale of this event is enormous. Not surprising really, 3.1 billion people game… But what was surprising, is how much sim racing was present at the event.
Sim Racing Commanded A Lot Of Floorspace
Now, it was my first time at Gamescom, so I can't comment on whether there were more or fewer sim rigs and racing games present last year. But this year, there were a lot. We walked through all 8 halls at Gamescom (25k steps!) and saw sim rigs and racing games in every single hall. From indie titles like Racerloop to big-prize tournaments being sponsored by global brands such as Intel running on Assetto Corsa and RaceRoom.
Partnerships With Big Brands
It was immediately noticeable how many non-sim racing brands were aligning themselves to sim racing. Corsair, Elgato, Scuf, Intel, Samsung, Philips OneBlade (yes.. the beard trimmer) and loads more had sim rigs and racing games on their stands. These big brands rarely make wild guesses when it comes to advertising spend, so I am taking their alignment with sim racing as a positive indicator for the sim racing industry and its near-future growth.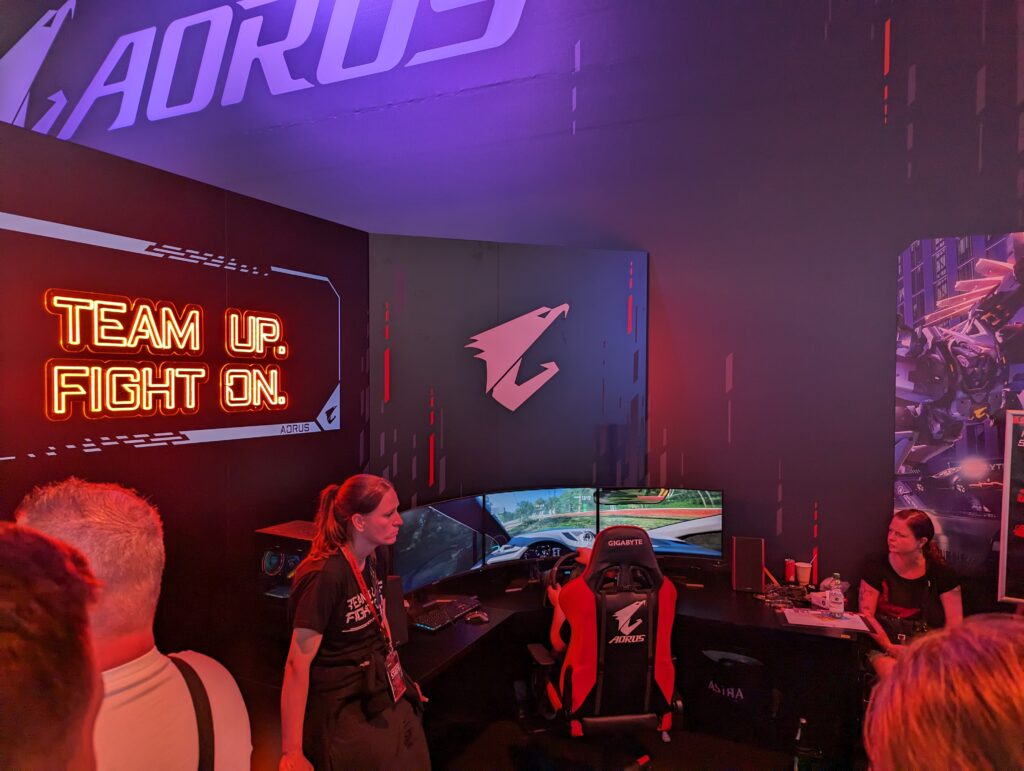 It's really no surprise that gaming hardware brands are cosying up to Sim Racing, there's no other sector of gaming that has the potential to manufacture and sell so much hardware. First-person shooters, RPGs, strategy games and basically everything else only really require a PC and monitor, keyboard and mouse to play. Sim Racing on the other hand… wheels & pedals, seats and handbrakes, gear sticks and button boxes.. the list goes on.
I predict that this rise in the number of large esports brands starting their own sim racing product lines and activations (take Cooler Master's new Dyn X for example) will lead to more event sponsorships, team partnerships, higher prize pools and overall a more sustainable sim racing esports scene as well as a larger and more active player base.
Listen to our Gamescom 23 podcast, recorded at Gamescom where we discuss Sim Racing at Gamescom
Moza Took The Initiative
I was surprised that, although there were a lot of sim rigs at Gamescom, only one manufacturer had their own stand (caveat here: the place was massive, I may have missed one.. but I don't think I did!). I arrived at the Moza stand shortly after the doors opened on Saturday and the queue to get on a rig was enormous and the stand was crowded with people watching the racing and checking out the wheels and pedals that Moza had on offer.
So why weren't there any other manufacturers there?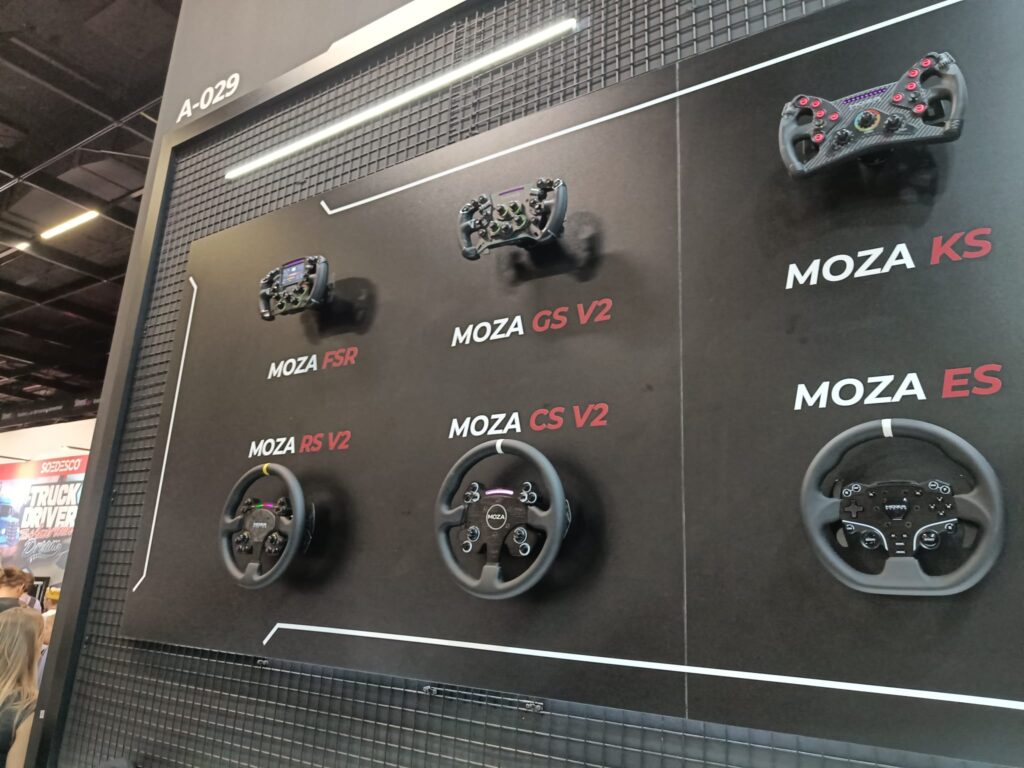 I have a few theories. My main theory is that sim racing manufacturers assume that Gamescom is far too generalist, not niche enough, not sufficiently aligned to motorsport to be worth attending to sell their "niche" products.
Well, if that's the case, I think they're wrong.
No other stand had as many people watching gamers game than those with sim rigs. Gamers love immersion and simulation; Sim Racing is both. I would strongly argue, based on what I witnessed at Gamescom 23, that gamers with no previous interest in motorsport are far more susceptible to be converted to committed sim racers than most in the industry would assume.
To apply that argument to an example, I watched what was potentially the most revealing activation at Gamescom, a live Farming Simulator League match (I think you'd call it a match?). Yup, up on stage, under the lights, with LED lighting effects and a big screen separating 2 kitted-out esports teams was a farming simulation game. Two teams were racing to bail hay, plough fields and do other… (stuff) in a virtual muddy field. I would be willing to bet my mortgage that less than 0.1% of the players and fans of this game had a deep-rooted passion for farming before this game came along. So why should it be any different for sim racing?
More "traditional" sim racing brands should lean into the gaming market in general, not simply attend Sim Racing Expo and events at race tracks in order to target motorsports fans and existing sim racers.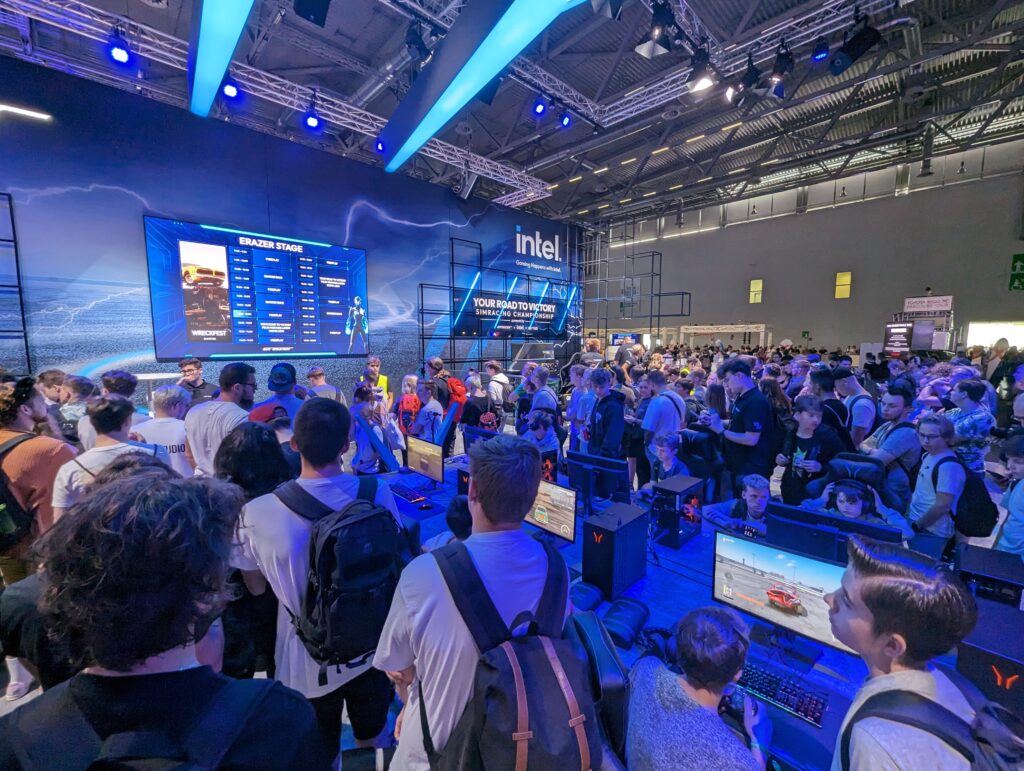 Track Mania
Track Mania on a rig! Team Big and Philips One Blade were hosting a Track Mania tournament at Gamescom on a sim rig.
Am I making too much of this?
I don't think so, I actually think this is a huge step in the right direction for sim racing. Now I understand that Track Mania isn't sim racing, it's an arcade racer. The tyre-physics, damage-model, endurance racing loving purists would hate that I've even mentioned Track Mania in this article about sim racing. However, this crossover of worlds, blending the sim rig with the arcade racer will help to cross-pollinate sim racing with gaming. Every addiction needs a gateway drug, and for some, even Forza on XBOX, Gran Turismo on PS5 has been too much of a leap into a data-heavy, physics based world in which you actually need to use the brakes sometimes.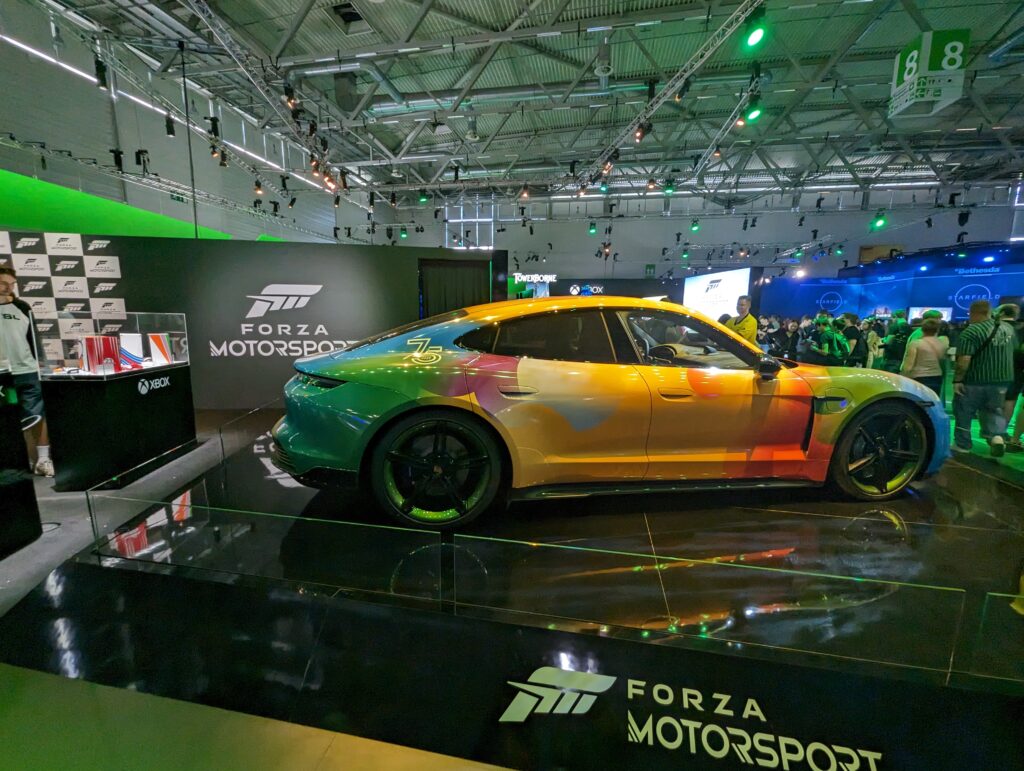 Gamescom 23 : A Significant Step Forward For Sim Racing?
Yes, and importantly, the lines are blurring between gaming and sim racing. As a casual sim racer, this is excellent news. More and more places will open up for gamers to enjoy the thrill of racing without the need for a physics degree.
And Grid Finder will be hosting them!