The ADAC Sim Racing Expo returns in 2023, but this time, at a brand-new location. Having
called the iconic Nürburgring circuit home, the Sim Racing Expo moved to Nürnberg
for 2022 and now, is moving further north to Messe Dortmund. The move comes as a result
of hoping to welcome more gaming and racing fans to the event this year.
With a range of beginning friendly simulators to high-end race cars and esports teams in
attendance, there is something for everyone, no matter your experience in sim racing. A
huge range of exhibitors will be at this year's Expo, presenting their latest generation
vehicles, e-cars and sports cars.
Across the weekend, fans will have the opportunity to attend a variety of panels from
names in the sim racing industry, and also watch qualifying and race sessions across
different racing categories. Fans from different backgrounds, with varied interests across
different areas of the sim racing world, will come together to enjoy a weekend filled with
their shared interests; the Sim Racing Expo is a perfect place to build on pre-existing
communities, as well as find new ones.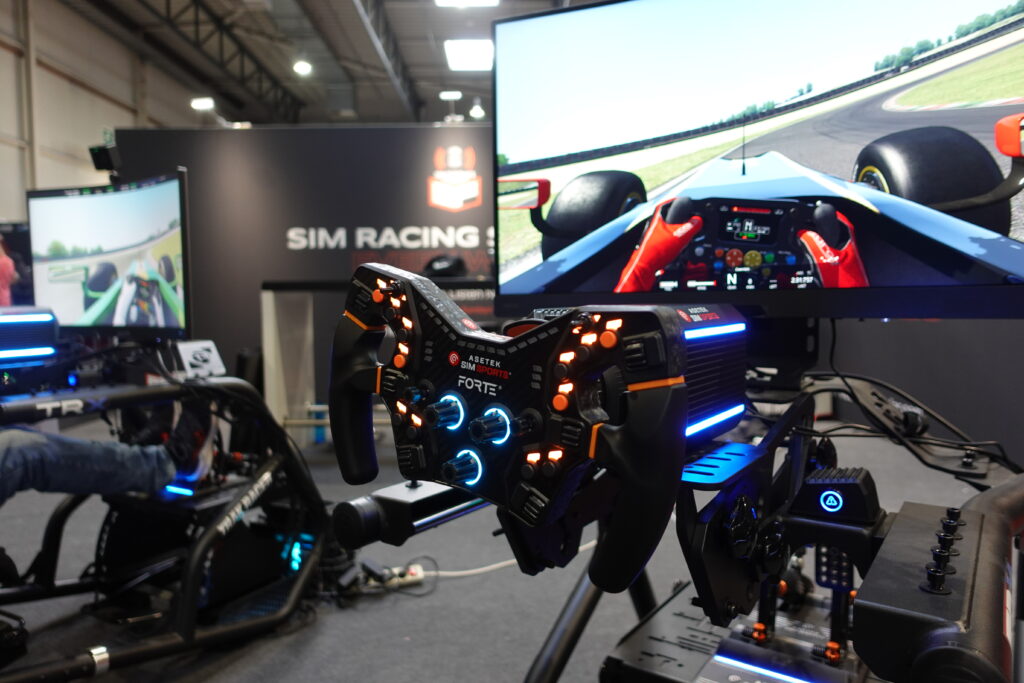 Two exhibition halls will comprise of sim racing excitement, and the showcase of the latest
technology continues to highlight just how far the industry has come, and how it will
continue to grow and develop in the future. The latest hardware will be available for all to
experience and begin to understand, with professionals on hand to take newcomers on a
journey through the world of sim racing. With access to the most innovative simulators,
rookies will have the chance to test their sim racing skills and see where their budding talent
can take them in the world of esports.

With three competitions taking place across the weekend, there is a series for everyone to
divulge and enjoy. The ADAC Digital GT500, an iRacing GT3 series, has been held at the Expo
since its beginning, and the race will take place on Sunday. The Professional Trophy, only
open to Simgrid ranked semi-professional and professional racers, will give newcomers an
insight into what is on offer for their future, should they continue racing and become a
ranked competitor. The Asetek Simsports Community Trophy however, is only open to those
who are not semi-professionals or professionals, to give those just entering the sim racing
world for the first time an opportunity to test their skills. This competition is part of three
multi-faceted racing days in Assetto Corsa Competizione.

Plus, Grid Finder will be attending this year's Sim Racing Expo, so if you're around, make
sure to say hello to the team, and have fun!
For more information on the 2023 ADAC Sim Racing Expo, click here.