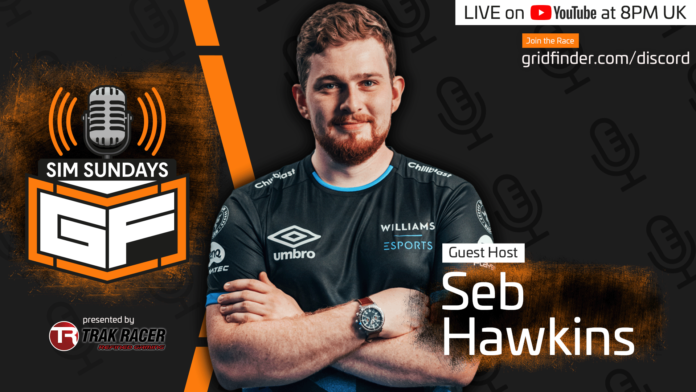 Seb Hawkins is Esports Executive at Williams Racing and Williams F1 Esports' Team Manager, and he sat down with Sim Sundays to give us an insight into his role in the Esports world.
About 10 years ago, Seb started out on iRacing having found it easier to navigate than any other Esports platform he tried, and iRacing will always be the platform he returns to.
At Williams, Seb manages the Esports team; he manages drivers across the team's whole roster as well as the engineering team.
"It's quite a lot of people," Seb says. "But also, there's the administration side with every different event we take part in and just generally covering everything that happens.
"We've just gone into F1 Esports and the Le Mans Virtual Series, probably being our two biggest [events] this year. It's a busy period for us."
The Williams F1 Esports team enter, on average, 10 races per week. Across a month, these races vary on levels of priority.
"Some stuff is just to keep drivers active and often, drivers will often pitch [racing events].," Seb says. "Other stuff is F1 Esports or a virtual series.
"We go through periods of having a lot on and then periods where it drops off a bit."
When it comes to recruiting drivers, there's always different ways to approach potential drivers, and that depends on the game. Seb has to know what he's looking for in the whole pool of talent.
"Usually, it's just a case of speaking to the right people at the right time," he says. "Often, drivers want to have the chance to drive with us but sometimes, they're with other teams and have to break out of those contracts."
As well as recruiting drivers this way, and keeping their eye on people who the team believe might be a great fit for the Williams Esports team, they also have an Esports Academy, where upcoming drivers can perfect their knack for driving.
"It's a good place for drivers to trial it out without us particularly being there to manage their day-to-day schedule, but more to see how proactive they can be and whether they're professional enough to represent the team."