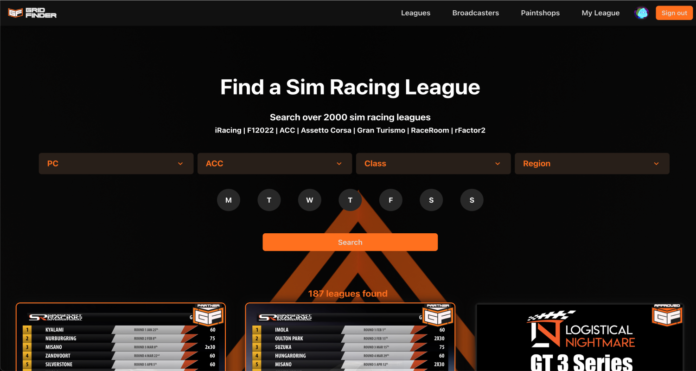 Grid Finder v2 was a beast, it was the base that Grid Finder was built on, it endured the rapid growth in the number of communities that make Grid Finder what it is today and for that we will always be grateful!
So why did we rebuild it?
The old site had some flaws that came as a result of growth, it became messy in places and after listening to you guys, it became apparent that it was hard to navigate. This wasn't by design, just as a result of the numerous iterations, changes in direction and experimental features. We all want the experience on the website to be as simple as possible for rookie and seasoned league managers alike, and this remains a big goal of ours.
The rebuild also means that we are now able to bring our new features a lot quicker than ever before. That means more tools to make your life easier whether you're a league manager or a driver (or both!). Grid Finder remains guided by you, the community, and that meant that development speed was always the bottleneck. Although this has eased a little bit, it's not where we want it to be and we hope to be increasing development fire power in the coming months to be able to deliver more to you!